Mar 11
kallevolkovEvents Comments Off
TrackLog is proud to be present in Marine and leisure fair Boat Show XI in Tallinn in Estonian Fairs settlement in Pirita.
You are welcome to stop by and write down the contacts, check the web and get the best out of us

You can find us in section C with our good friend and supporter, Port Noblessner.
Meanwhile. If you have not yet, check out a great story about TrackLog from the best Baltic start-up blog, TestMarket by Toivo Tänavsuu.
And last but not least – if we are not there in person – leave your contacts or write us and we'll get back to you!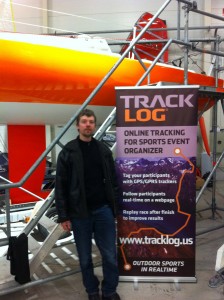 (sorry for the bad image quality but we ARE trying to be best real-time tracking company around so at the moment we are not into making the perfect PR images to all of our fans, but the time for perfect photos is not far we hope!

)